Joan Minasian, MA
JAM Consulting
Non Profit Board Members: Roles and Responsibilities
Board members are the fiduciaries who steer the organization towards a sustainable future by adopting sound, ethical, and legal governance, and financial management policies, as well as by making sure the nonprofit has adequate resources to advance its mission. In this workshop, you will receive tools to help you better understand your role as a nonprofit board member and why strong governance is integral to a successful Community Benefit Organization.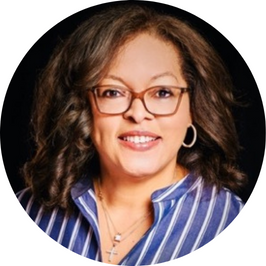 Allysunn Walker Williams,
MBA, MPH
NonProfity
A graduate of Harvard, UCLA and Fresno State's Craig School of Business, Allysunn Walker's career has stretched across the community economic development landscape where she has created opportunities for low-wealth communities of color in her roles as CEO, small business owner & advisor, investor, author, and strategic leader.
Budgeting and Reading Financial Reports
This workshop will feature training on budget development and understanding non-profit financial reports. Specific topics include annual budget preparation, monthly documentation and variance reports, Balance Sheet, Statement of Financial Position, Profit and Loss reports, cash flow analysis, annual reports, audits, tax returns, and indicators of financial health.
Fundraising 101: Everyone can Fundraise
In this workshop, attendees will learn Steps to Funding Your Non-Profit Organization, Components for Organizational Effectiveness, What Good Board Members Do: The Development Committee's Responsibilities, Adopting a Fundraising Culture and Mindset, Tips to Develop Your Elevator Speech, Understanding the Donors, Finding the Money: Donor Directories and Searches, and Best Online Giving Sites for Non-Profits.